Living Room
The most pleasant weather occurs in May-June and September-October. The warmest time of the year starts in mid-July and generally lasts until mid-August, when the annual meltémi winds from the north cool the country. Mid-July to mid-August is the height of summer, and the midday sun tends to get very strong; during this time, most Greeks avoid heavy physical activity outdoors between 1:00 and 5:00 PM.
Dining Area
Every type of setting here has to have the property of liveliness .The vibrancy of light , the expanse of space and the artful deployment of furniture should speak the language of healthy fondness.
Bedroom – 1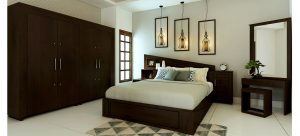 The master bed room is a place of affairs. The definition of family finds emotions here. Life gets lighter and even more passionate. So the aesthetics of interior will definitely contribute to the value of life.
Bedroom – 2
The expansion of Bed Room 2 and will have a specific charm and other attributes for closer ones to settle. Your ambitions will take shape here.
Bedroom – 3
Here you donb't wish more to be included as the bedroom you witness is capable of satisfying you. The real essentials and needed luxuries are met and harmonized here.
Bedroom – 4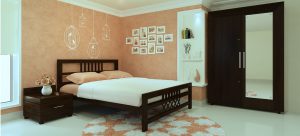 Your moments of life will be retained here forever as this bedroom will be inseparable from you when you enter here. Designed to feel close to life all the creations in this bedroom will provide you maximum comfort.
Corridor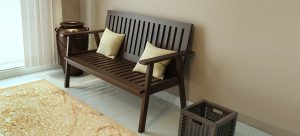 This is one area where the taste and choice could be exibhited .The lighter side of imagination would be perfect for some or the magnificence of imagination could be lined up for some. Whatever it is , the final floor will be yours to fall in …
Specification
Living Room
Sofa Three Seater
Sofa Single Seater
Coffee Table
TV Showcase
Dining Hall
7×3.5 Dining Table
5 Dining Chairs
Dining Bench
Bedroom – 1
Cot (Size-5ft)
4 Door Wardrobe
Dressing Table with Stool
Mattress & 2 Pillows
Bedroom – 2
Cot (Size-6ft)
3 Door Wardrobe
Dressing Table with Stool
Cot Box
Mattress & 2 Pillows
Bedroom – 3
Cot (Size-6ft)
3 Door Wardrobe
Dressing Table with Stool
Cot Box
Mattress & 2 Pillows
Bedroom – 3
Cot (Size-5ft)
3 Door Wardrobe
Dressing Table with Stool
Cot Box
Mattress & 2 Pillows
Bedroom – 4
Cot (Size-5ft)
2 Door Wardrobe with Mirror
Cot Box
Mattress & 2 Pillows
Corridor